Diversifying revenue streams and fostering collaborations with the commercial sector are given top priority in Mohammed Bin Rashid Housing Foundation's plan.
The Mohammed Bin Rashid Housing Foundation has made public the beginning of its "Innovative Investment Plan," which aims to raise the standard of living in its housing developments while building strong partnerships with the commercial sector.
The promotion of the foundation's assets, the provision of investment opportunities in residential complexes, the diversification of investment fields, and the identification of new revenue streams are among the strategic goals of the new investment plan. The policy also emphasizes the development of public-private partnerships in the housing sector.
The foundation has formed three partnerships with the private sector to invest in its assets, and preliminary results of the strategy indicate encouraging indicators. In addition, there are plans for five scheduled investment projects between 2023 and 2024. Four collaboration models with the private sector have been approved to develop the housing system, and 18 prospective investment areas have been identified within residential projects.
Investors can now research prospects thanks to the foundation's establishment of an investment platform. This program promotes openness and collaboration with the private sector. In order to promote growth and development in the emirate's housing industry, the foundation's new strategy places a priority on diversifying its revenue streams and enhancing its collaborations with the private sector.
Dubai in 2040
Emirate developed its first urban plan in 1960, and is currently implementing its seventh development plan.
There were just roughly 40,000 people living in Dubai in the 1960s. In 2023, the population of the emirate has increased to about 3.6 million, or nearly 90 times more people than it did 63 years earlier. Dubai's initial urban plan was introduced in 1960. And the seventh development plan since then is now being implemented.
Launched by His Highness Sheikh Mohammed bin Rashid Al Maktoum, Vice-President and Prime Minister of the UAE and Ruler of Dubai, the 2040 Urban Master Plan for the emirate lays out a greener, more sustainable city that will serve an anticipated 5.8 million citizens.
More than half of Dubai's population will live close to public transit hubs in less than 20 years. Its green spaces will grow by 105%, while the length of its public beaches will increase by 400%. The Emirate, which has five urban centers, will develop into a 20-minute city where people can go where they're going on foot or by bicycle in 20 minutes.
The plan includes a number of activities and projects that have been publicized. Some of them are:
Photos and videos from 2021 depict a beautifully greener Dubai. Consider this illustration of a breathtakingly green path to Downtown Dubai: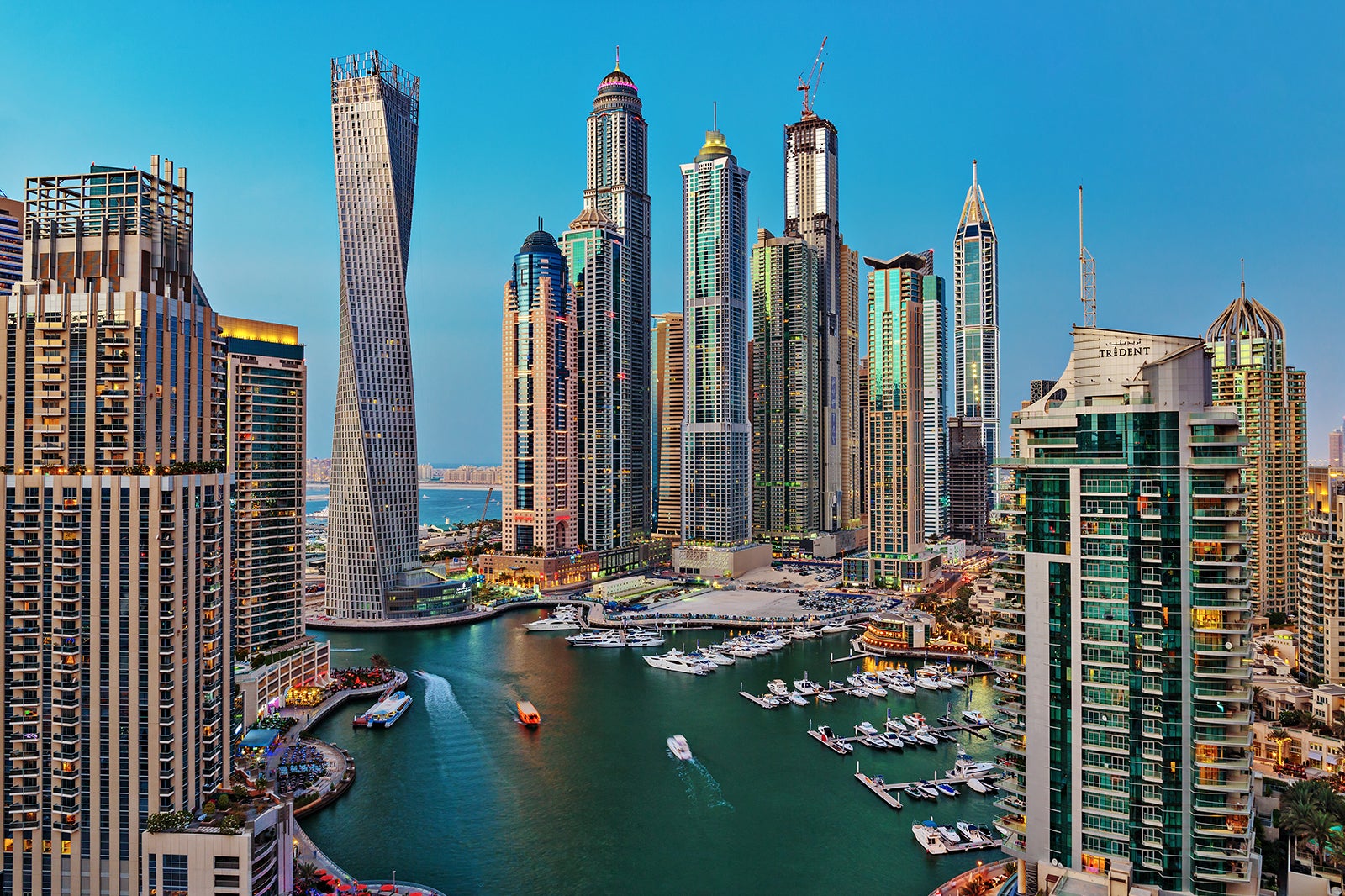 According to the proposed plan, rural natural regions and nature reserves will make up 60% of the total area of the emirate. To connect the service areas, neighborhoods, and workplaces, a number of green corridors will be built.
Aerial views of Al Qudra's breathtaking system of artificial lakes are possible. The golden sands of Dubai may also be seen when bicycling or driving along a 100 kilometer picturesque route.
There will be a variety of activities available along Route 1, also known as the Saih Al Salam Scenic Route, including hot air balloon excursions, kayaking, horseback riding, skydiving, an open-air movie theater, and resorts with glass domes.
It is planned to transform the mountain enclave into a year-round tourism hotspot. The Hatta Waterfalls, a lush refuge of four oases connected by bridges spanning the water canal, is one of the most notable projects on the market.
Another proposal is a 5.4 km cable car system that takes tourists to Um Al Nesoor, Dubai's highest natural peak. The path of the cable car crosses the mountains, the Hatta Dam, and the upper dam lakes.
Large lands near Dubai will be developed as part of a master plan for the development of rural and countryside areas.
The proposal, which covers 2,216 square kilometers, will turn Lehbab, Margham, Al Marmoom, Al Lisaili, Al Faqaa, and Al Aweer into popular tourist spots while protecting the natural reserves and archaeological monuments there.
There are numerous beaches available for visitors and residents of Dubai. The country's existing 21 km of public beaches will grow to 105 km by 2040, adding up to five times as much sand and sun.
Mangroves, walking and cycling trails, water sports, and rest spaces will all be present on the beaches.
Visit us online for more information, or email us at [email protected]