Cyprus is a picturesque island republic in the eastern Mediterranean noted for its magnificent beaches, rich history, and unique culture. Cyprus has recently become a popular destination for foreigners wishing to invest in real estate. There are various reasons why Cyprus is gaining popularity among foreigners wishing to buy property.
First, Cyprus has a favorable tax system, which makes it an appealing site for property investment. The country has one of the lowest corporate tax rates in the EU, and property owners can benefit from a variety of tax breaks, including exemptions from capital gains tax and reduced VAT rates for new constructions.
Second, Cyprus is a cost-effective option for people looking to buy a home due to its cheap living expenses when compared to other European nations. In comparison to other well-known European nations like Spain and Portugal, Cyprus' real estate costs are also lower.
Cyprus's stable political and economic environment is another factor contributing to the country's rising popularity among overseas homebuyers. Investors are given a high level of legal protection and stability thanks to the nation's well-developed legal system and membership in the European Union.
The government of Cyprus works hard to entice tourists with programs like the Golden Visa program, which supports the country's growing tourism economy. By making an investment in a property valued at least €300,000, the program gives non-EU citizens the chance to acquire permanent residency in Cyprus.
Golden Visa Program Update
The Cyprus Golden Visa program, which was first proposed in 2013 and was formally enacted in 2016, is officially known as the Scheme for Naturalization of Investors in Cyprus by Exception. Since then, more than 3,000 prosperous investors have used the procedure to become citizens of Cyprus.
The Republic's Golden Visa program, which aimed to attract significant investment to strengthen the economy of the country, has been a resounding success in that regard. The Cypriot government created a stricter screening procedure to ensure that only investors with high moral standards can get citizenship through the Golden Visa program as a result of the ongoing increase in international interest.
Key Components of Golden Visa Program
In order to be eligible to apply for the Golden Visa in Cyprus, investors must invest at least €2,000,000 in real estate, including a private residence. Additionally, they are required to keep their investment in place for at least five years before they can sell their assets, provided they continue to own a home worth at least €500,000 for personal use.
Applicants must also make two required contributions to Cypriot government funds, one worth at least €100,000 to the Cyprus Land Development Corporation and another worth at least €100,000 to the Research and Innovation Foundation, or else invest in an innovative business that has received government approval. This brings the overall amount to €2,200,000.
Apart from the government gifts, applicants must make an investment of at least €2 million in the Republic, of which at least €500,000 must be made in residential real estate in the form of the principal applicant's permanent residence. As long as the applicant maintains their Cypriot citizenship, this residence is required.
Acquisition or development of infrastructure or developments, or the purchase of commercial or residential real estate
Investments in residential real estate must reach €2 million, including the acquisition of a personal residence for €500,000; OR investments in commercial real estate must total €2 million, excluding the purchase of a personal residence for €500,000.
Acquisition or founding of Cypriot businesses or companies
An investment of at least €2 million that creates at least 5 jobs in a Cyprus-based firm or organization is required
Acquiring bonds or financial assets of Cypriot companies
Investing at least €2 million in bonds or other financial assets issued by Cypriot companies, excluding the purchase of a €500,000 personal property
All possible investment avenues together
The sum of all investments, except the €500,000 purchase of the own residence, must equal €2 million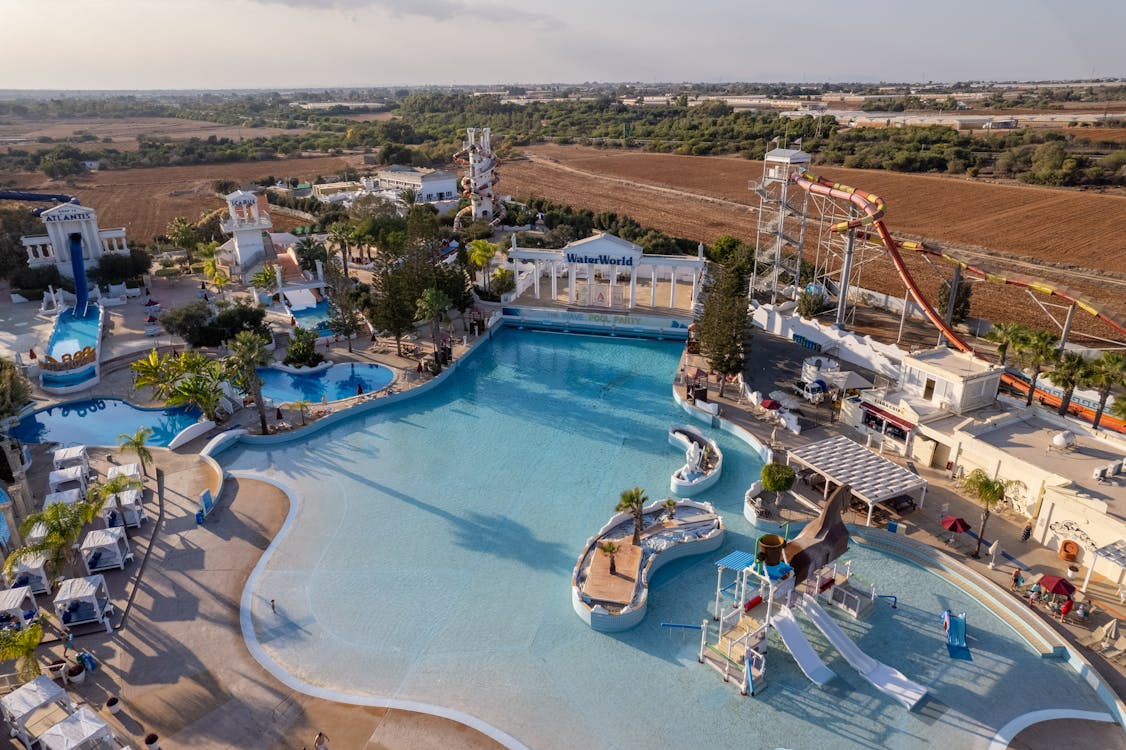 Foreign purchasers looking for a vacation house or retirement property are also attracted by the island's breathtaking natural beauty and pleasant environment. Everybody can find something to enjoy in Cyprus, with its sand beaches, clear waters, and picturesque countryside.
Cyprus is a multicultural nation with a rich history and varied culture, to sum up. Greek, Roman, and Ottoman civilizations, among others, all had an impact on the island throughout history. The island's distinctive fusion of cultures is mirrored in its architecture, cuisine, and traditions, making it an exciting site to discover and enjoy.
Finally, because of its favorable tax policies, low cost of living, stable political and economic climate, tourism-related projects, natural beauty, and rich culture, Cyprus is growing in popularity as a place for foreigners wishing to purchase real estate. Cyprus may be the ideal location for you if you're seeking a vacation property or an investment opportunity
The New Hotspot for Migration and Economic Growth
For the past 30 years, Cyprus has been luring foreigners for tourism, real estate, and business purposes. This has increased economic output substantially, given locals access to knowledge, and helped enterprises cater to wealthier customers.
However, over 20,000 Ukrainians, Belarusians, and Russians have moved to Cyprus since the Russia-Ukraine war broke out in early 2022. Many of them chose to settle in Limassol because of the country's advantageous tax structure. Fintech businesses from the warring nations and Belarus, a neighboring country, have also relocated to Cyprus, bringing with them additional resources and skill. In May 2022, the Russian-language communications corporation Vestnik Kipra announced the addition of 3,000 new IT professionals to its staff, with some of them earning more than €5,000 per month. More than 10,000 Ukrainians have moved to the city since the war broke out, according to the Limassol mayor.
Up until August 2022, 4,524 households have applied to relocate because of the "headquartering initiative" by the Cypriot government, which has also lured foreign businesses to establish operations on the island.
In addition, Israelis have increased their requests to emigrate as a result of recent political events; since January 2022, Ocean Relocation has received over 100 requests daily. Around 10,000 Israelis have applied for Cypriot residency since 2020, making Cyprus another well-liked choice for them.
Around 12,000 Lebanese have reportedly also immigrated to Cyprus, with the majority of them being in their mid-to-late 20s to mid-late 40s, according to Information International.
In response to these changes, Cyprus and its citizens now face new challenges and opportunities.
In particular in well-known locations like Limassol and Paphos, the inflow of migrants to Cyprus has resulted in a surge in demand for rental housing. The salaries of many of these migrants are far greater than those of the typical local worker; in some cases, they are even more than five times higher. Therefore, these high-earning migrants do not have any trouble paying the €1,500 rent.
Rent costs have significantly increased in Limassol and Paphos as a result of the growth in housing demand and the high wages of these migrants. In Paphos and Limassol, two-bedroom apartments could be rented for about €300 and €400 per month, respectively, in 2016. Currently, the monthly minimum rent for a two-bedroom apartment in Paphos is €1,000 and it can go up to €1,400 in Limassol. In particular in the most coveted sections of the island, this means that many people are finding themselves priced out of the market.
The sales market has been directly impacted by the rise in rental prices as foreign investors look to invest in real estate with a 6% return. Investors are willing to pay more for flats that can be rented out for bigger sums, so the rental income a property generates is a major aspect in evaluating its worth. Investors will spend up to €200,000 to buy an apartment, for instance, if it can be rented for €1,000 per month. On the other hand, if the identical flat can only be rented for €500 per month, the investor will only pay up to €100,000. This demonstrates how closely the real estate market's rental and sale prices correlate.
The people who just moved to Cyprus and are now working online or for fintech companies have not only put their time and effort into settling down in the nation, but they have also made sizeable investments in the local real estate market.
They will probably stay in Cyprus for a while and take their time leaving, according to this. It is therefore doubtful that real estate prices will drop much in the foreseeable future in the absence of government intervention. The government may need to put in place specific regulations to control the real estate market and keep it from overheating, such as tighter restrictions on foreign investment or the introduction of incentives to stimulate investment in other areas of the economy. The Cyprus real estate market is anticipated to remain stable, with prices continuing to reflect the demand from both domestic and foreign buyers, up to such time as such restrictions are implemented.
Read more information here..
Visit us online for more information, or email us at [email protected]