On November 16, a celebration with a spectacular unveiling of the tower took place at the Coca-Cola Arena.
Aiming to break records as the tallest residential tower in the world, the Burj Binghatti Jacob & Co homes were recently revealed. The tower was unveiled on November 16 at a festive launch event hosted at the Coca-Cola Arena.
The residences introduces the real estate phrase "Hypertower." The 100-story tower, which will have apartments with two and three bedrooms, will be in Business Bay.
The luxurious residential tower has amenities including an infinity pool that overlooks Dubai's skyline, a luxury spa, a gym, and a specialized concierge crew that provides services like bodyguards, chauffeurs, daycare, private chefs, and more.
"Today represents the important beginning of a cooperation between two businesses that share a commitment to the pursuit of unwavering elegance. The pure ambition to accomplish what pushes boundaries is the source of our brands' creation. According to Muhammad Binghatti, CEO and Head of Architecture of Binghatti, "What Binghatti has done in real estate by developing a brand via a distinctive design philosophy and architectural identity is quite similar to what Jacob & Co. has done in the world of jewelry and horology.
These penthouses will come in three varieties, each named by our flagship Jacob & Co clocks Fleurs De Jardin, Astronomia, and Billionaire, and inspired by our haute watchmaking collections. The penthouse collection's interior decor will be directly influenced by their own characteristics. The Billionaire Penthouse, as its name would imply, is the crown gem of the hyper skyscraper, according to Jacob Arabo, chairman and creative director of Jacob & Co.
Additionally, Jacob & Co will sell curated timepieces and jewelry that are only available through the company, most of which are limited edition.
The interested parties will need to register and go through a prequalification process in order to determine their ability to purchase the apartments.
Top 5 Most Expensive Properties In Dubai
Palm Jumeirah, Business Bay, and Downtown Dubai are the top three regions for sale in the premier market. Here are Dubai's top 5 most pricey homes that were sold this year.
In Q3 2022, the premier residential market in Dubai had volume growth of 1.11 percent quarter over quarter, amounting to AED21.9 billion, with an increase in average prices of 11.9 percent, according to a research by LUXHABITAT Sotheby's International Realty.
The top three areas in terms of sales volume in the prime segment are Palm Jumeirah, Business Bay and Downtown Dubai, being the most favourable locations for prime property buyers.
Occupancy rates in Dubai are also expected to soar above 90 percent, paralleling Expo 2020 and making Q4 performance comparable to the same period in 2021, the report said.
Here are the top 5 most expensive properties sold in Dubai this year:
Palm Jumeirah Villa – AED598 million
According to Bloomberg, Mukesh Ambani, the second-richest person in India, just bought a new house in Dubai, surpassing his previous acquisition, which had previously been the most costly residential real estate transaction in the city.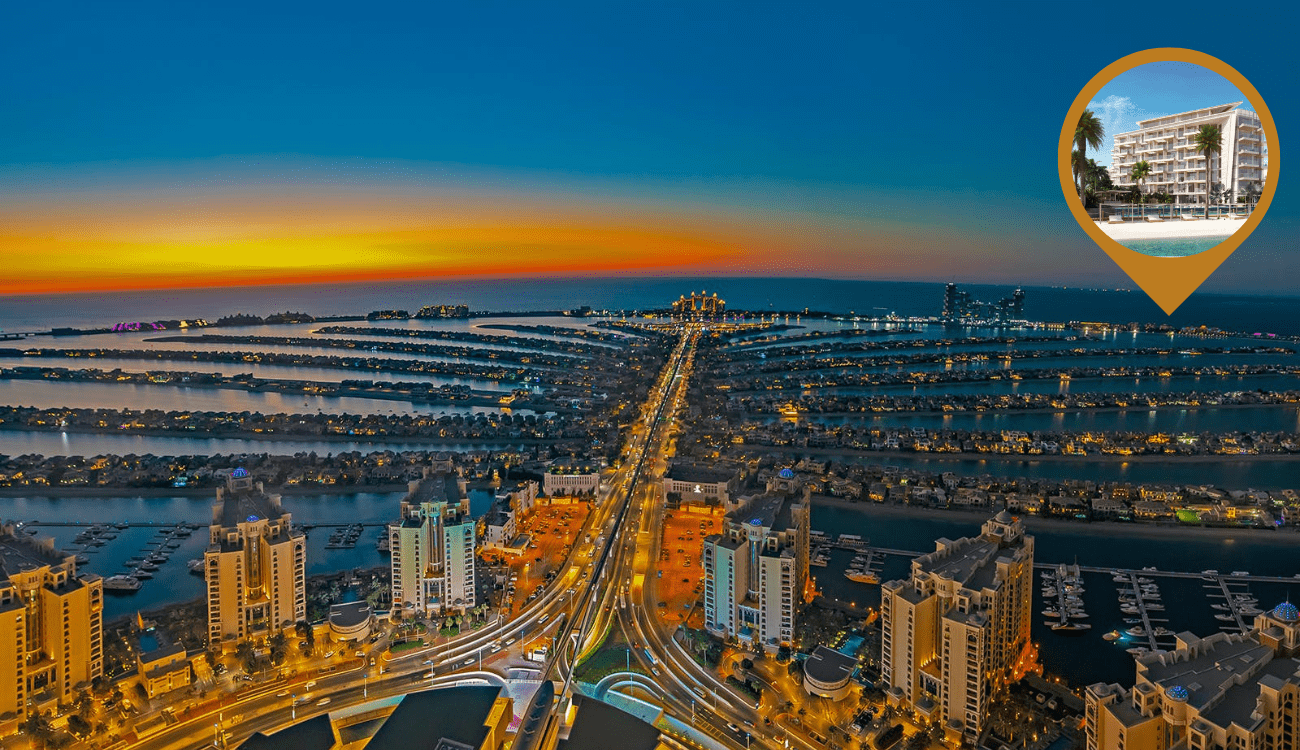 The Indian millionaire bought the home on the Palm Jumeirah from the Al Shaya business family, which also owns franchises for Victoria's Secret, Starbucks, and H&M.
Ambani is said to have a net worth of about $86.7 billion. He is the chairman and managing director of Fortune 500 company Reliance Industries Ltd.
Casa Del Sole, Palm Jumeirah – AED302.5 million
The Casa Del Sole residence by Alpago Properties was sold for AED302.5 million, making it the most expensive house ever sold in Dubai.
The mansion, which sits on the Palm Jumeirah Islands and was sold in July, is the most recent real estate record as the city's sales of luxury properties are on the rise, according to Bloomberg.
Early 2023 will see Casa Del Sole's completion. It will include eight bedrooms and 18 bathrooms. The home will also have a gym, movie theater, bowling alley, jacuzzi, and an underground parking space for 15 cars.
Custom-built white villa, Palm Jumeirah – AED280 million
A transaction of this size, according to Zhann Jochinke, COO of Property Monitor, "illustrates the continuous strength of Dubai's property market notably in the ultra-high-end segment." The acquisition "breaks Dubai's previous record and reduces the luxury market gap with those of prominent global capitals like London, New York, and Hong Kong."
The deal not only shatter Dubai's previous record, but it also narrows the gap between Dubai's luxury market and those of other major world capitals like London, New York, and Hong Kong.
Nearly 230 feet of private beachfront and a variety of additional amenities can be found at the 
opulent hotel situated on the north frond of the Palm Jumeirah.
Custom-built villa, Palm Jumeirah – AED145 million
The ten most expensive houses sold in the third quarter of 2022 included a six-bedroom, custom-built villa on the Palm Jumeirah that sold for AED145 million.
With a total area of 17,000 square feet and a built-up area of 13,000 square feet, the property offers breathtaking views of the city skyline and is furnished with items from companies like Minotti, Cassina, Baxter, Knoll, and Miele.
Grove Mansion, Dubai Hills – AED128 million
A Dubai Hills Grove mansion on the "Street of Dreams" has been sold privately, according to LUXHABITAT Sotheby's International Realty.
The seven-bedroom mansion was sold as-is and has a built-up size of 34,113 square feet on a land that is 42,518 square feet.
The house is designed in a contemporary-classic style and offers views of the downtown, lakes, and golf course. In addition to its seven bedrooms, the villa boasts a rooftop patio, a gym, a sauna, a movie room, a pool, and an entertainment and games area. Within a month of being off-market advertised, the villa was sold.
Read more information here..
Visit us online for more information, or email us at [email protected]